After the disappointment of Dumbo, Aladdin, and The Lion King, I told myself I would stop watching half-baked Disney reboots. But like a glutton for punishment, I trotted off to the live-action remake of Mulan, my first post-lockdown cinema experience, albeit in a screening room.
If I had to measure Mulan against the afore-mentioned it would land somewhere along the Aladdin line – totally fine. It's been a long time since I've watched Disney's 1998 animated musical, but from what I remember it's not all that different. And that is half the problem: while it will keep you entertained throughout its runtime, it won't offer anything new. There are such changes as the excision of Mushu the dragon – which caused an angry uproar from ardent fans – and the fact that it is no longer a musical. These changes don't hurt it, because their inclusion would have felt incongruous. Instead, songs from the animated musical are integrated into the score and in place of a guiding dragon, Mulan has a phoenix, albeit a non-talking one.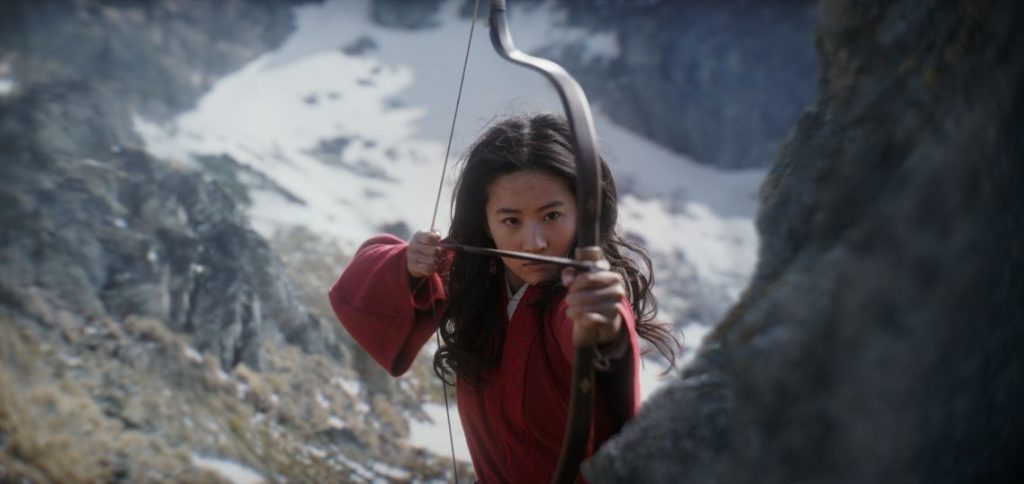 Of course, Mushu provided a lot of comedy in the original. Now it falls to the human characters to bring this about and it often falls flat. This is mostly due to the more serious tone that leaves attempts at levity bemusing. I liked the shift to a more serious and dramatic mood, but I don't know what young kids will make of it; which swings me back to the notion that these reboots are more for nostalgic adults than kids seeking great content in a content-saturated world.
Another change – or rather, addition – is the inclusion of Gong Li's witch,  Xian Lang. It's also the best thing about Mulan. Besides the fact that she's such an interesting character, she's just about the only thing that adds a fresh perspective and layer of complexity to this new version. And she looks fantastic. Her makeup and costume make her all the more striking and imposing as a character. Equally striking is Jason Scott Lee as Bori Khan, and I would have loved to see his character fleshed out more.
At the centre of it all is Liu Yifei, who is captivating as the title character; while the always-awesome Donnie Yen plays her commander. Mulan, disguised as a man to take her ailing father's place after he is conscripted into the Chinese Imperial Army, is joined by a band of enlisted young men. The best of the movie's lightest moments are in the camaraderie of these recruits. It's all padded out with sumptuous visuals, pretty costumes, and a sweeping score. But all these elements don't quite come together to make a satisfying whole and are further hampered by disappointing fight scenes.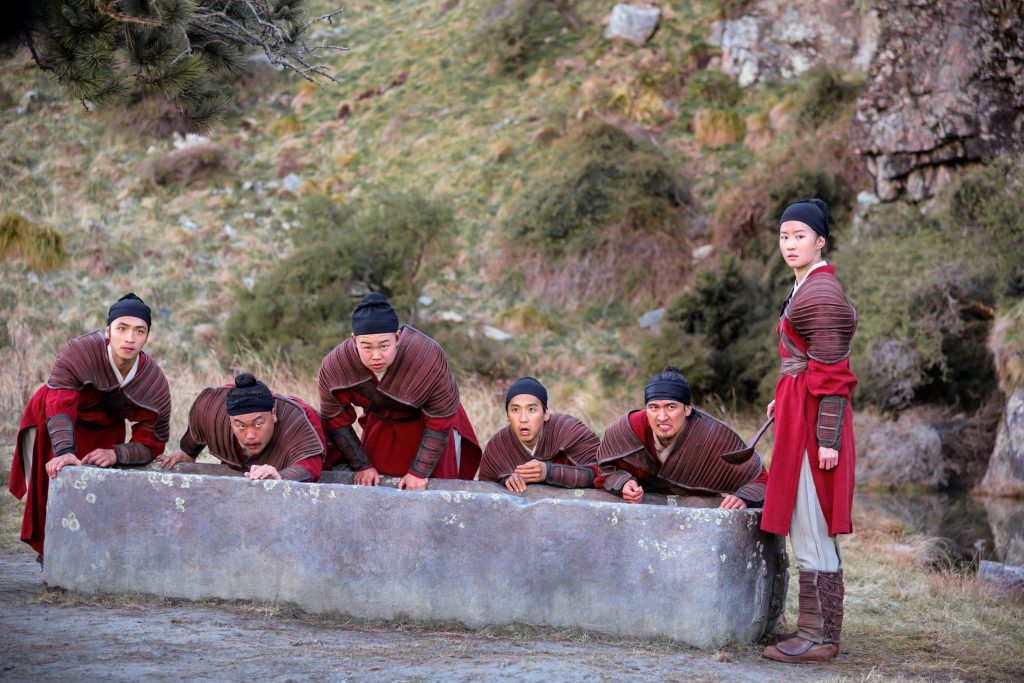 With a whole slew of remakes and reboots on the Disney cards, Mulan is certainly not the end of all this reboot mania. Really, this is nothing revelatory.  After all, the story of Mulan dates back to around the 6th century and has its own trove of adaptations, including another one released this year titled, Matchless Mulan. And how many Cinderellas and Sherlocks and Draculas and Frankensteins have we seen on TV and film? All I ask of Disney's reboots is more fresh perspective à la Maleficent and a little less copy-and-paste.
Mulan will be in cinemas from 11 September.
Images courtesy of Walt Disney Africa.