When Halloween started gaining popularity in South Africa, it used to rankle me no end. Much like the introduction of Black Friday does. After all, these are American traditions. Well, Black Friday may be and it is very much a disgusting and despicable practice that we should repel and resist in every way possible. But Halloween, I soon learnt, is not American.
Halloween is also known as All Hallows' Eve, the night before All Saints' Day, kicking off Allhallowtide, a season commemorating saints, martyrs, and the dearly departed. I celebrate Halloween, because I attended an American school that went big on Halloween. We had costume parades, trick-or-treating, and class parties that included being blindfolded and sticking your hands into a bowl full of brains (really just spaghetti and meatballs). I celebrate, because I'm interested in witches and witchcraft. But most importantly, since my brother passed, I go all in as a way to commemorate and remember him.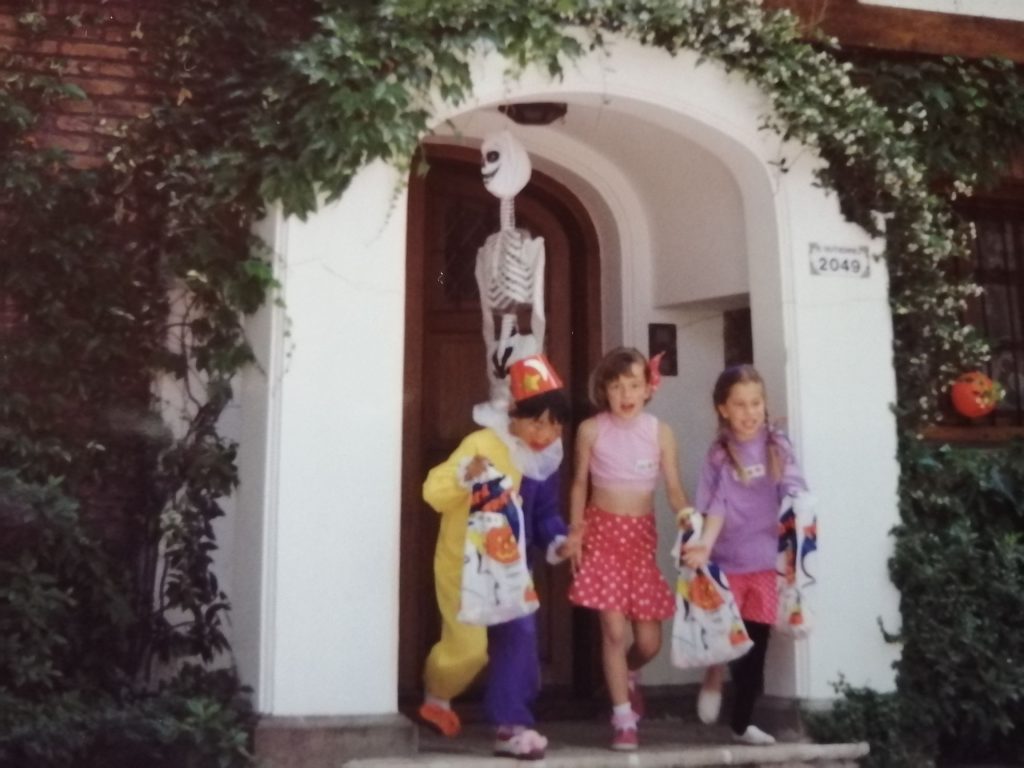 The evolving and dynamic nature of culture – and the pervasive need of society to pervert it – often has us forgetting the meaning and purpose of these occasions. Like Christmas, Halloween is a Christian holiday threaded with pagan influences that has become a commercial venture. That's not to say we shouldn't celebrate them – or indulge in the frivolity of Christmas trees, gift-giving, and costume parties – just that we should bear in mind their true meaning.
Through colonisation, globalisation, and the predominance of media from the Global North, a lot of Halloween customs and capers we encounter involve autumn and everything that comes with celebrating in that season. Like pumpkins and Hollywood horror. So how can you make Halloween a little more springy and a little more southern (hemisphere)? Here are a few ideas.
Carve a Seasonal Jack o'-Lantern
A few years ago, my brother wanted to carve Jack-o'-lanterns for Halloween. The children in his neighbourhood were allowed to trick or treat at participating houses. If you chose to participate, you had to decorate your house in some or other Halloweeny way to indicate that children were welcome to ring the bell or yell trick or treat at your home. He tried to find pumpkins, but of course had no luck. Pumpkins aren't a big thing in South Africa (we're a lot more in love with butternut), and in October pumpkin's not seasonal. You would only start planting them at this time of year, not harvesting them for Halloween. So, not being able to find any pumpkins, he bought melons instead! They're a great seasonal alternative and their insides make great smoothies. Since he's passed, I carve these springtime Jack-o-lanterns in his memory.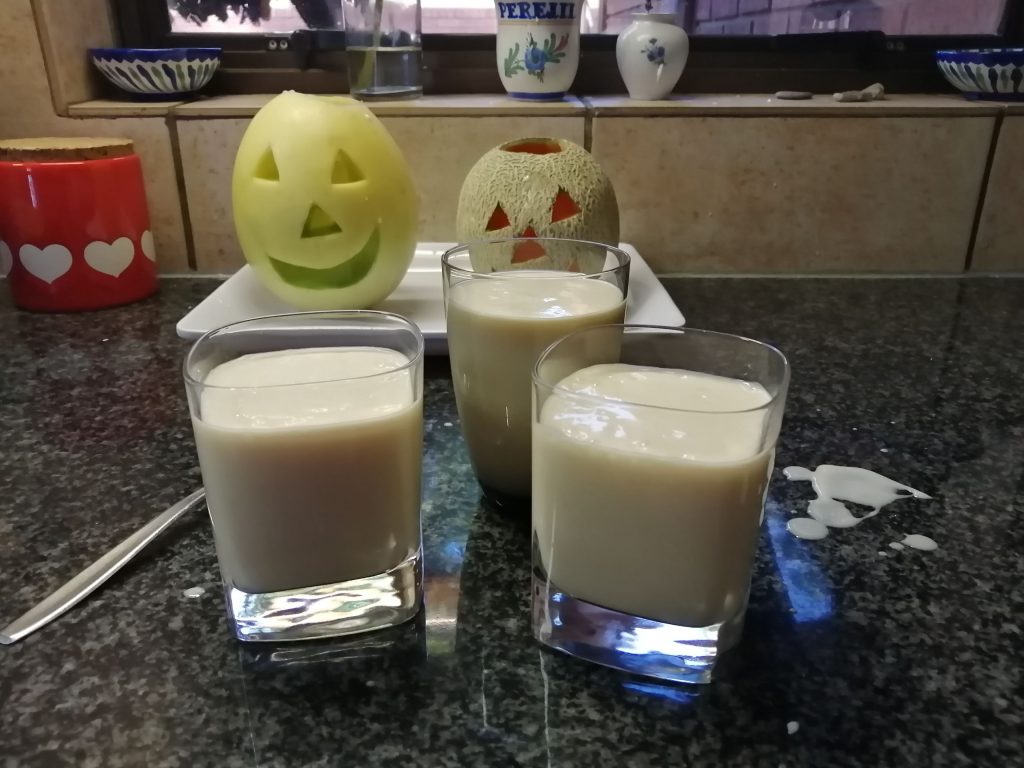 Watch a Local Movie
I love spending October watching horror movies and TV shows. This year I watched the first four Purge movies, Child's Play 2, The Shining, and (my favourite) The Haunting of Hill House. The latter was particularly apt. Not only was it scary, but it leans heavily into the theme of grief and losing a sibling. But as long as you're trying to be seasonal, why not try to be local too? Watch a movie or two, closer connected to home.  This Halloween M-Net Movies is screening the South African movie Pinky Pinky, about the dreaded tokoloshe. And DStv Box Office offers The Unfamiliar, which is a British film, but the director is South African.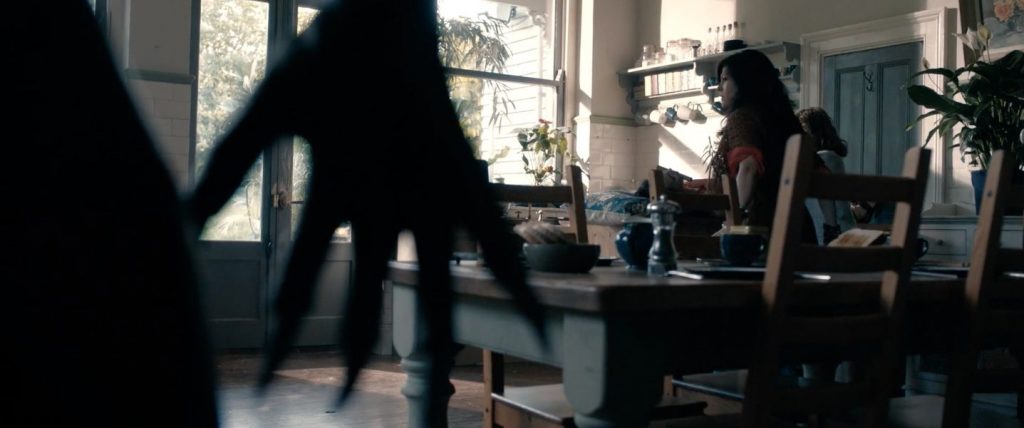 Buy Local Sweets
This year, I'm guilty of passing go on this one. Given that I spend the rest of the year avoiding imported products to the best of my ability, I'll give myself a pass. And I really wanted candy corn. This is also a really tricky treat to navigate (if you'll forgive the awful pun), because it's difficult to figure out  what qualifies as local sweets. Everything is owned by some massive international conglomerate. Ghost Pops are a great idea – they're yummy, themed, and owned by Simba. But, even though the latter is South African, they've been acquired by an American company, so…does that discount them? A clad iron South African suggestion is De Villiers chocolate – but in this sweltering heat, not always the most practical idea. If anyone has any bona fide sweet South African suggestions, my ears (and mouth) are open.
Halloween is an annual celebration, and these are usually marked by tradition and ritual. But all traditions and rituals have to start somewhere. Don't feel the need to kowtow to what others are doing. Make the celebration your own. Remember your loved ones by lighting a candle, visiting their favourite haunts (more puns, sorry!), or continuing a tradition they started – whether it was always dressing as a character their favourite actor played, always eating orange-coloured candy, or carving Jack-o'-lanterns out of melons.
Happy Halloween 🎃
Feature image credit.
The Unfamiliar image courtesy of Starburst Promotions.