This month I moved into a new place, which meant moving all my books into a new home and reorganising my shelves. A book lover's dream. Or should I say a bookworm's dream? In Indonesia, I'd be a book flea. In Romania, a library mouse. In Germany, a reading rat. An ink-drinker in France and a reading horse in Denmark. Just one of the fun, bookish tidbits I picked up on the Twitterverse.
Bookish meanderings aside, let's get back to the moving. Now that I'm in a smaller place, I have all my books a lot closer to me. Two of my shelves are right next to my desk and sometimes I just gaze at them dreamily, imagining what I'll read next.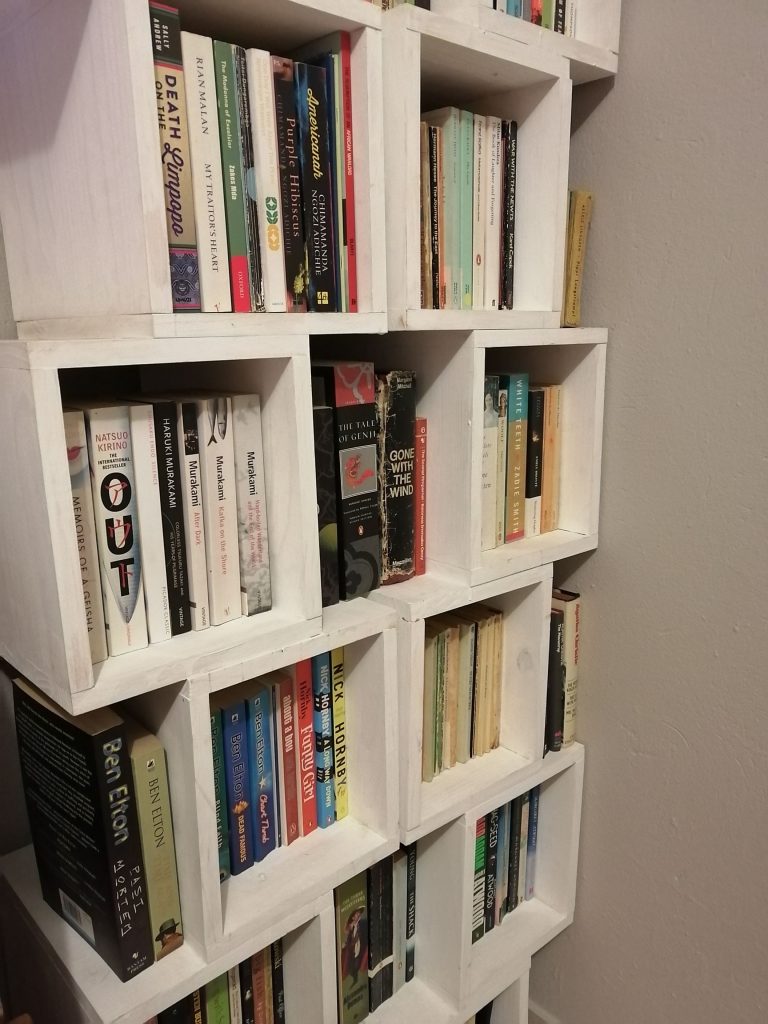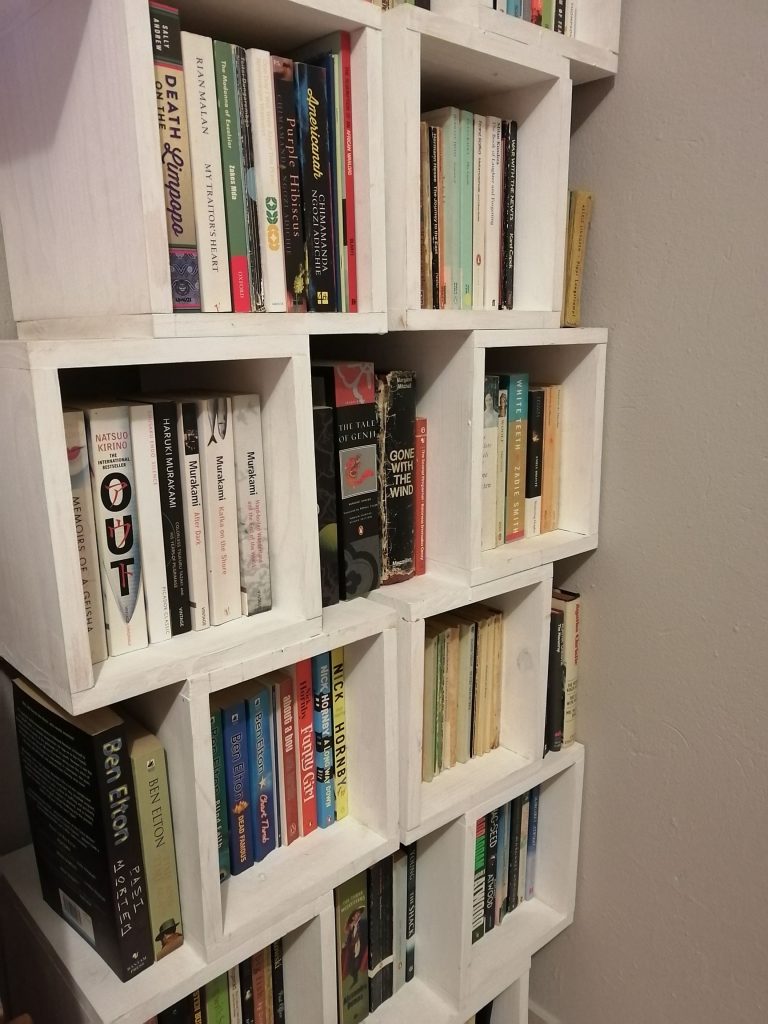 With snowfall in the Western Cape, Gauteng was blasted with icy weather. Paired with continued social distancing practices, there's no better time to curl up with a good book and a hot cuppa chocolate. Here are the novels, short stories, and poems that kept me warm at the beginning of winter.
It's Getting Very Hot by Stella Gaitano
The irony of this title is not lost on me. But it has nothing to do with the weather, but rather with the fever-riddled narrator of this short story from South Sudan. Covering the 129th country for my reading challenge, this story appears in an anthology titled ArabLit Quarterly Fall 2018: Beginnings.
The Boa by Raja Alem
This short story, written by a Saudi Arabian woman, also appeared in the anthology. It's a beautiful and visceral tale of a spirit living for centuries and finding physical form through animals and people. But when, in the body of a young girl, she tries to apply the ages  of knowledge she has accumulated, she is roundly rejected.
A Reading and Envy by Munsif al-Wahaybi
The Boa covered Saudi Arabia, the 130th country on my list, and these two poems covered the 131st country, Tunisia. Poetry is my weakness. Not as in a weakness, because I can't resist it, but my weakness, because I'm not much of a poetry reader – especially not since high school and varsity. But this challenge has brought me back to poetry, and a renewed appreciation. I read the rest of the anthology too, even though I'd covered the other countries in it already (including Palestine, Syria, and Egypt). However, it's just another chance to expand my reading  – not only in terms of countries, but genre, style, and format too.
Blood, Bones, and Butter: The Inadvertent Education of a Reluctant Chef by Gabrielle Hamilton
I loved this book. I'd go so far as to say it's my favourite of the year so far. I listened to it on Audible, but if I see it in a bookshop, I'll buy it. Mostly so I can highlight all the food descriptions and savour them over and over again. Of course, it wasn't just the food that made me love this book. It was Hamilton's style of writing and wonderful anecdotes that suck you right into her world. I know, I know: I shouldn't make comparisons, especially not by saying "she's like the female version of so and so". But her writing does remind me a lot of Anthony Bourdain's. Given that they were both chefs in New York, it's not such a stretch. But it's the style and attitude I find comparable – their experiences as chefs and how they got to be them, however, are very different. Hamilton still lives in New York, where she recently had to close her restaurant, Prune, due to the pandemic. She wrote an article about it for The New York Times Magazine, which I'd seen do the rounds. I only realised she was the one who wrote it after I read her memoir. Having read her book and how she came to open Prune, it was heartbreaking reading the article afterwards. You can read it here.
The Girl from Berlin by Ronald H. Balson
Historical fiction may just be a new favourite genre of mine. This is how I would define it: a story that takes place in contemporary times, but through some plot device travels to the past to tell a complementary story. In this book, we find ourselves in 2017, in Chicago and Italy. We then travel back to Germany in the 1930s, through a memoir read by two of the characters in the present. I definitely preferred the historical part of the story. I loved the setting of the contemporary plotline (which mostly takes place in Italy), but the characters were too cliched. I much preferred sticking to the girl from Berlin in the '30s – but I did love finding out how the two stories tied up.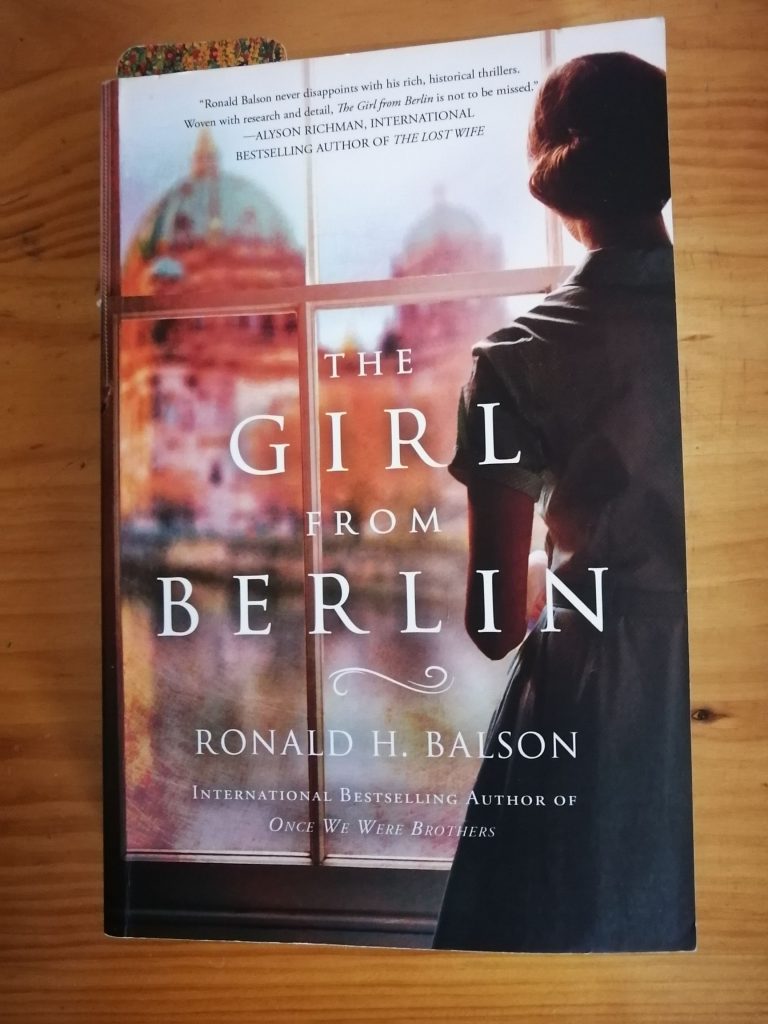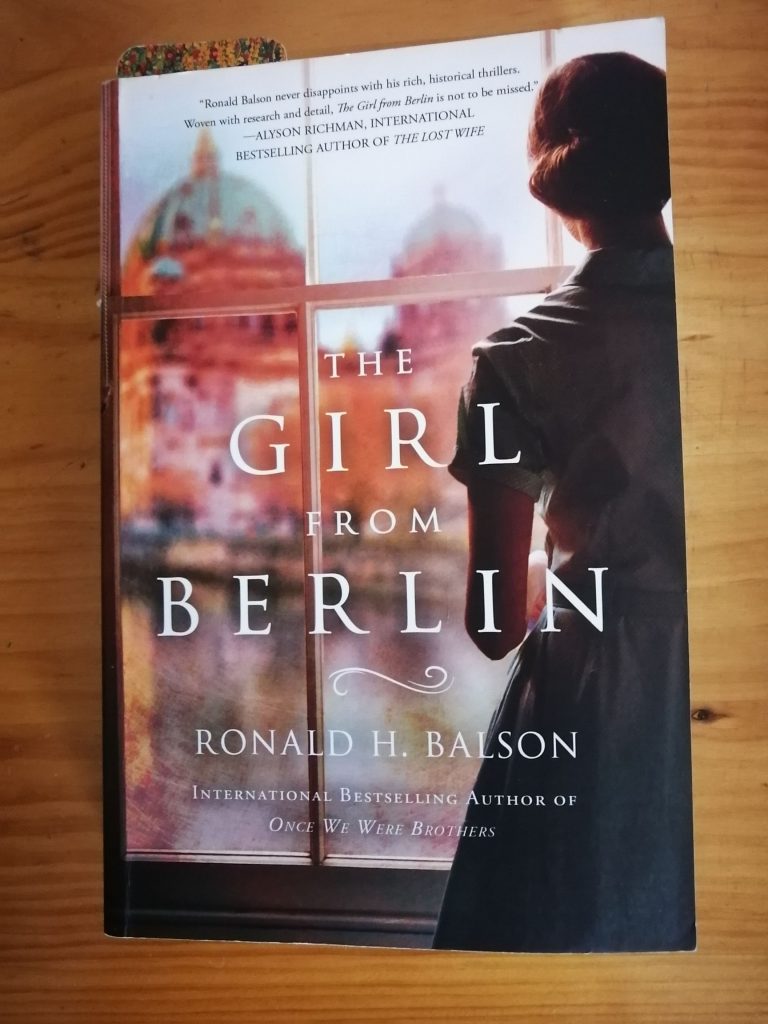 Sweet Valley High Super Edition #4: Malibu Summer by Kate William (created by Francine Pascal)
When it comes to this series, I've gone next level. Not only am I listening to the Sweet Valley Diaries podcast, and reading the accompanying book when I have it, I've now started watching the TV show as well. I watched a few episodes when I was younger, but because they were aired on M-Net (which I never had growing up), I only got to watch the occasional episode at my best friend's house. Watching it now is so much fun as I gape at the '90s hair and cringe at the writing. I love the fashion though! Oh, the book was fun too, just very predictable. There was a "big twist" with one of the characters that I saw coming a mile away. Jessica has a wonderful summer, but not without getting her comeuppance for trying to pull the wool over her twin sister's eyes – a theme the TV show sticks to as well!
Meet Samantha: An American Girl by Susan S. Adler
The American Girls podcast is finally covering the Samantha books. I only had the Felicity and Samantha books growing up, and I had all but one of the Samantha books, so these are the only characters I'm really familiar with. Moving places also means I finally unearthed my American Girls cookbook – which gives me a little insight into Kirsten and Molly, even though I never had their books. Their recipes are actually not too complicated – it is meant for kids, after all! There's a very interesting recipe of Molly's that I'm very excited, but very apprehensive, to try!
The Pale Horse by Agatha Christie
My parents watched the adaptation of the book and since I'm a fan of all things Christie, I did too. With its three witchy characters, I was immediately hooked and watched the entire series in one night. It's just three episodes (released as two in the UK), so that's not as crazy as it sounds. I liked the show and the casting was absolutely brilliant. One of my favourite things (that I only appreciated after I'd read the book) was how they incorporated the look and feel of the witches from Christie's words:
"I'd make them ordinary. Just sly old women. Like the witches in a country village."
Whereas the witches in the book (which I read afterwards) are quite ostentatious with their clothing, rituals, and behavior, the witches in the series are just as Christie's character describes above, which I thought was a nice touch.  
However, as is often the case, the book is better. Throughout the story, Christie reflects marvellously on nature, magic, and science:
The science of tomorrow is the supernatural of today.
Her reflections are completely lost in the series. The book's ending was also much clearer. There's nothing wrong with endings that are open or ambiguous, but given that I'd wholly misinterpreted the show's ending, I was much more satisfied with the book. It also meant I could still enjoy the twist in the book, even after watching the adaptation.
The Case of the Velvet Claws by Erle Stanley Gardner
With HBO releasing a miniseries adaptation of Perry Mason (which I'm working on for M-Net – read my guide to the show here), I decided to read the first book featuring the character. It was a bit of a slow read. Well, I listened to it on Audible and the narrator Alexander Cendese is excellent, but I didn't devour it like I did with Hamilton's memoir – and this besides the fact that Hamilton,  who narrated her own book, is very difficult to listen to at first. The Case of the Velvet Claws didn't really make me want to read more of Gardner's books, but Mason is a great character and the book was a master at misdirection, as I didn't see the end coming at all.
I'm almost halfway through my next book, but since it's not finished it'll have to make the July list. Until then, happy reading!