Last year my best friend sent me a reading challenge upon which I promptly pounced. About a year later I had completed little over half the list, because the suggested reading started stretching the limits of my curiosity. "A book set in high school" and "a book with a love triangle" were unlikely to lead to anything I'd find remotely interesting.
The manner in which I worked through the list also made it difficult to tick the right boxes. I would choose the book I wanted to read, and when I had finished it, search for a suggestion that fit the book. Instead of forcing certain books upon myself, I looked for another reading challenge.
This endeavour was met with no luck. Nothing I came across piqued my interest. Then I went on a road trip to visit my cousins, and the night before I was due to leave one of them eagerly pressed two books into my hands. Having spoken passionately about them during my time there, she recommended I give them a try.
Now when it comes to reading I very seldomly, almost hardly ever, read anything recommended by others. The number of people whose opinion I trust when it comes to books is extremely limited. But my cousin spoke with such enthusiasm about the books, I had to give them a try.
I started with The Elegance of the Hedgehog, and enjoyed it so much that it inspired me to create my own reading challenge for 2016: books recommended by others. It's a big leap for me, due to the aforementioned reason, but I realised that this challenge would expose me to authors, genres, stories and characters I might never otherwise have encountered.
Three months into 2016, and several other non-challenge books later, my new list begins. Here they are with title, author, my thoughts and favourite quote.
The Origin of Species by Charles Darwin
This selection (if you'll excuse the droll choice of word) was also instigated by the recommended reading in my study guides. The importance of grasping a basic understanding of Darwin's work was in order to understand how the theory of evolution was misappropriated in Anthropology to explain the "progress" of "civilisation". However, I've also had the book in my collection for some time, so it was as good a time as any to read it. It's dense reading, but is lightened by Darwin's personality, which clearly shines through in the writing. It's endearing to see how absorbed he becomes in his work and how passionate he is in purporting his theories; and while he's willing to concede that there's room for argument, it's always amusingly rebuffed with a closing argument that says, "hear me out, and you'll find I'm actually right."
It is so easy…to think that we give an explanation when we only restate a fact.
Down and Out in Paris in London by George Orwell 
If my reading challenge hadn't fallen by the wayside before, it would have now that I've started studying. The books I choose now are either based on additional resources lecturers recommend or books whose reading I feel will contribute to my studies. One of the first recommended texts I came across is this study of life on the streets, by George Orwell. Of course, the main reason I chose it was because I am a huge fan of Orwell's work. It was, however, a very good book to read to understand ways of conducting anthropological research, even if this was not Orwell's intention. It's also a book I would recommend to anyone who wants to be a chef or work in a restaurant or hotel. If you don't like what he writes about his time working in Parisian restaurants and hotels then do yourself (and everyone else) a favour and stay away from the industry. Following his account of his time in Paris, was his poverty-stricken existence in London. I found the latter experience far harsher than Paris; but I think this may be partly ascribed to the fact that he was able to work more regularly in Paris, than he was in London. Due to the nature of his work in Paris, he also did not often see anyone outside of the people he worked with. Orwell's anecdotal method of relating his experiences will engross you in the book, while the insightful accounts and social commentary remain relevant to this day.
"If you set yourself to it, you can live the same life, rich or poor. You can still keep on with your books and ideas. You just got to say to yourself, 'I'm a free man in here' – he tapped his forehead – 'and you're all right."
Out by Natsuo Kirino 
I finished this book some time ago, but my challenge updates have been curtailed by my studying, which I have finally started. I bought and read this book, because I love Japanese fiction: one of my favourite writers is Haruki Murakami. Kirino's Out is ostensibly a crime novel, but I would not classify it as such because it is more about the characters than the crime. The pacing is swift and the characters complex, which kept me engaged and breezing through the pages. I have never read any of Kirino's novels before, but this book has definitely whet my appetite for more of her work.
Fate is what happens to you in spite of all your plans.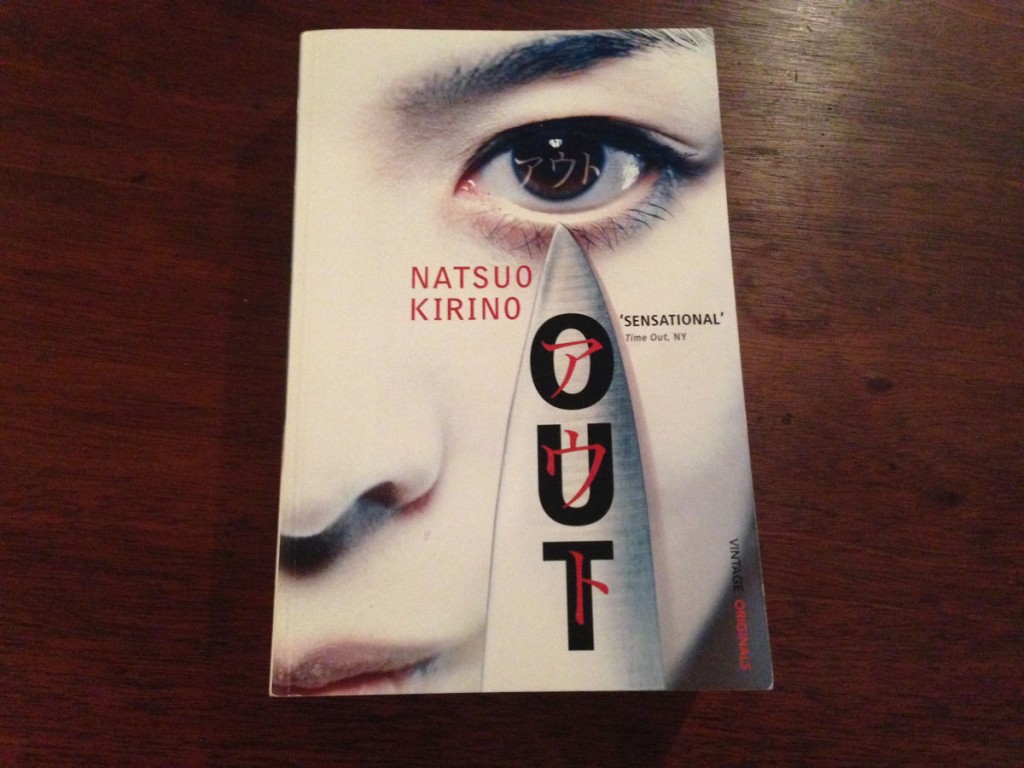 A Storm of Swords 2: Blood and Gold by George R.R. Martin
The world has been gripped by Game of Thrones' fever, and as far as my fan fervour is concerned, my temperature has skyrocketed. Not only am I watching the sixth season of the show, I am working on it for M-Net Edge, and have just finished reading the second part of the third book. For the most part, especially during the first four seasons, the show has remained close to its source material. As a writer, it's interesting to see where and how the show's creators choose to deviate from the book.
Being all caught up with the show, but behind with the books, I know a lot of what's coming; but there's a nerdy thrill in reliving the best moments and reconnecting with your favourite characters. The greatest lure, however – apart from the fact that I love fantasy – lies in Martin's incredible imagination. He has created an elaborate world, reminiscent of Tolkien in its attention to detail, that is so absorbing it keeps me turning the pages even though I've already seen most of it happen on TV.
"Woman? She chuckled. "Is that meant to insult me? I would return the slap, if I took you for a man."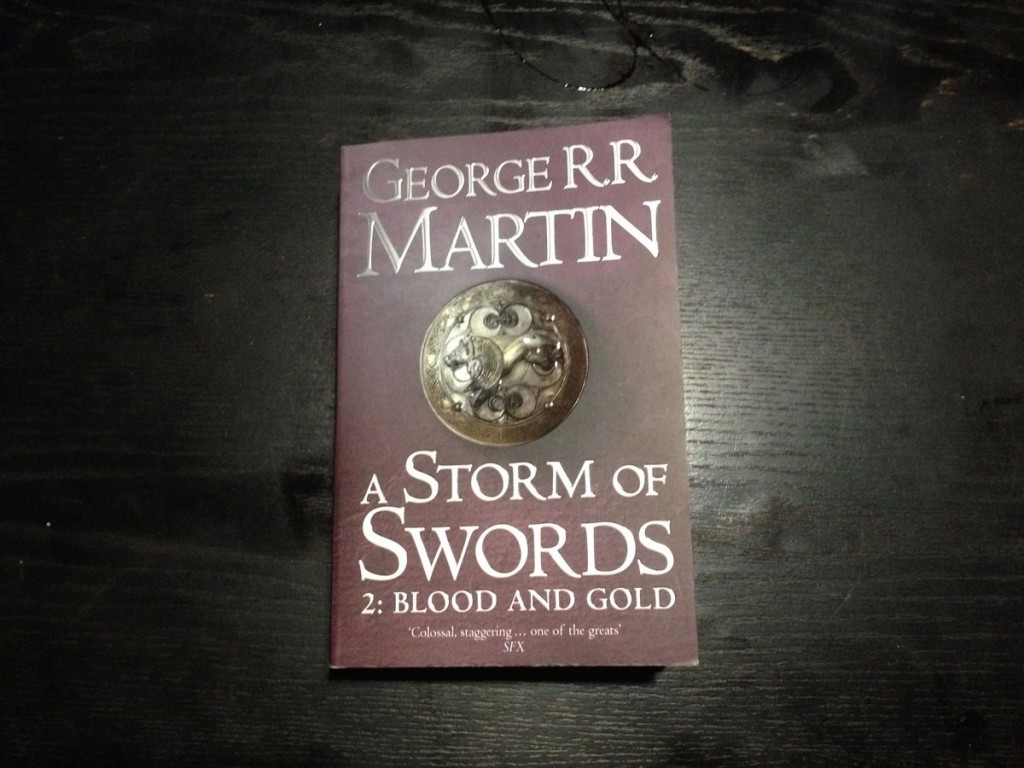 The People in the Trees by Hanya Yanagihara
I've fallen off my challenge wagon completely, but there are just so many other books I want to read, that I am quite happy to have hit the ground. Ironically, I finally found a challenge I would have gladly taken on, had I found it earlier. More importantly, I've found that challenges are not necessarily lists to be rigidly adhered to, but just a way of expanding your choices. In future, I may return to the "recommended by others challenge", but I'm also really keen to add books from a global reading list to my repertoire.
However, the next book I read was wholly unrelated to any of this. I was browsing through Exclusive Books (as I am wont to do whenever I walk past any bookstore) when I stumbled upon The People in the Trees. It grabbed my attention for two reasons: the German dedication, and the mention of an Anthropologist in the story. Yanagihara's debut novel, its focus on the obliterating power and murky morality of colonialism are underpinned by its central figure, who holds the same characteristics. Absorbing and thought-provoking, it piqued my interest enough to buy her second, recently released novel A Little Life.
What is most plausible is not necessarily the most correct or worthy of the most consideration.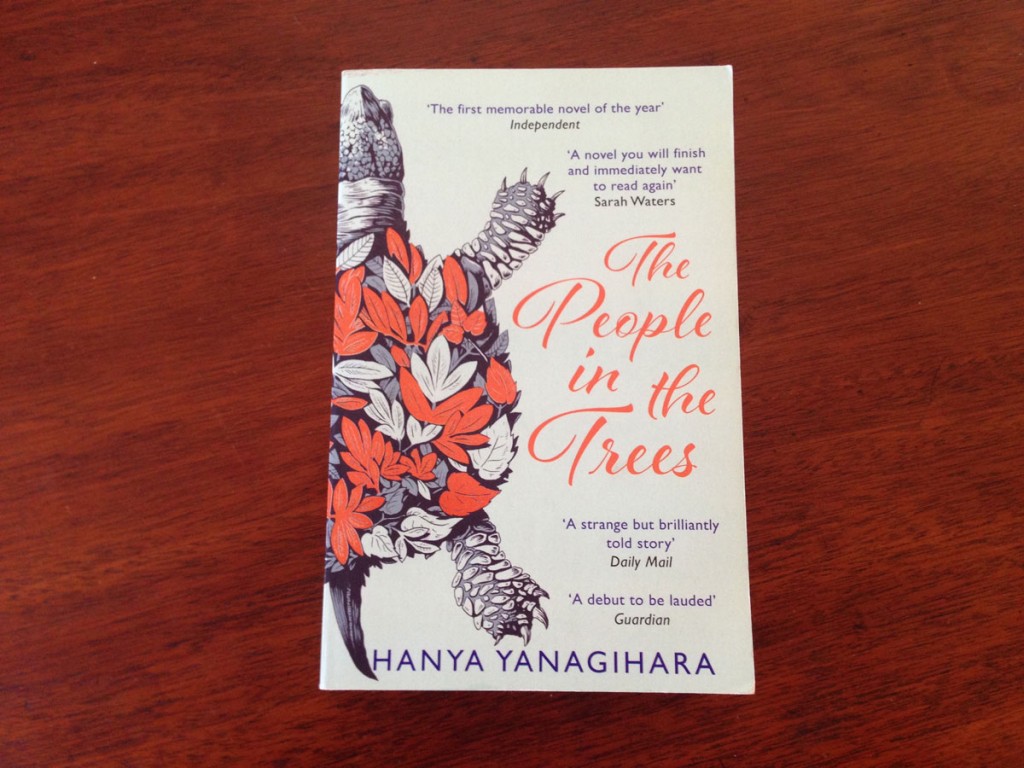 This Changes Everything: Capitalism vs The Climate by Naomi Klein 
Friday afternoons at the office are a time of fuzzy focus, as my fried brain looks forward to the impending weekend. On one such lazy afternoon I found myself scrolling through my Twitter feed, and coming across a tweet about the New York Public Library's companion account @NYPLRecommends. Intrigued, I investigated further to discover that it's a weekly highlight on the latter account. By tagging them in a tweet, using the hashtag #fridayreads and mentioning your topics of interest, they reply with book recommendations.
Considering my latest reading challenge I replied, mentioning "movies and the environment". To my delight, they promptly responded, recommending a couple of documentaries. However, I was after book titles, which they were just as prompt and eager to share. They sent me three titles and what followed was an almost fruitless search through Jo'burg's bookstores.
The three titles I was after were Naomi Klein's This Changes Everything, M.R. O'Connor's Resurrection Science, and Owen Gleiberman's Movie Freak. Were it not for my trusty Kindle, I would not have found the latter two. Even Takelot.com couldn't help me out; but I did manage to find a hard copy of This Changes Everything at Love Books in Melville. Thank goodness for independent bookstores!
When I was a child my parents bought a book for my brother and me entitled 50 Things Kids Can Do to Save the Earth. It was the kick starter for my environmental passion, and it would take more than two decades before I found another book that would have such a profound effect on everything I wanted to do for the planet.
This Changes Everything focuses on how the world's current cultural narratives and economic models are driving climate change; and while beautifully and powerfully written, it is not driven by sentiment or melodrama. Broad in scope, meticulous in detail, it has greatly inspired and motivated the anthropological work I hope to pursue in the near future.
If there is a reason for social movements to exist, it is not to accept dominant values as fixed and unchangeable but to offer other ways to live – to wage, and win, a battle of cultural worldviews. That means laying out a vision of the world that competes directly with the one on harrowing display…one that resonates with the majority of people on the planet because it is true: That we are not apart from nature but of it. That acting collectively for a greater good is not suspect, and that such common projects of mutual aid are responsible for our species' greatest accomplishments. That greed must be disciplined and tempered by both rule and example. That poverty amidst plenty is unconscionable.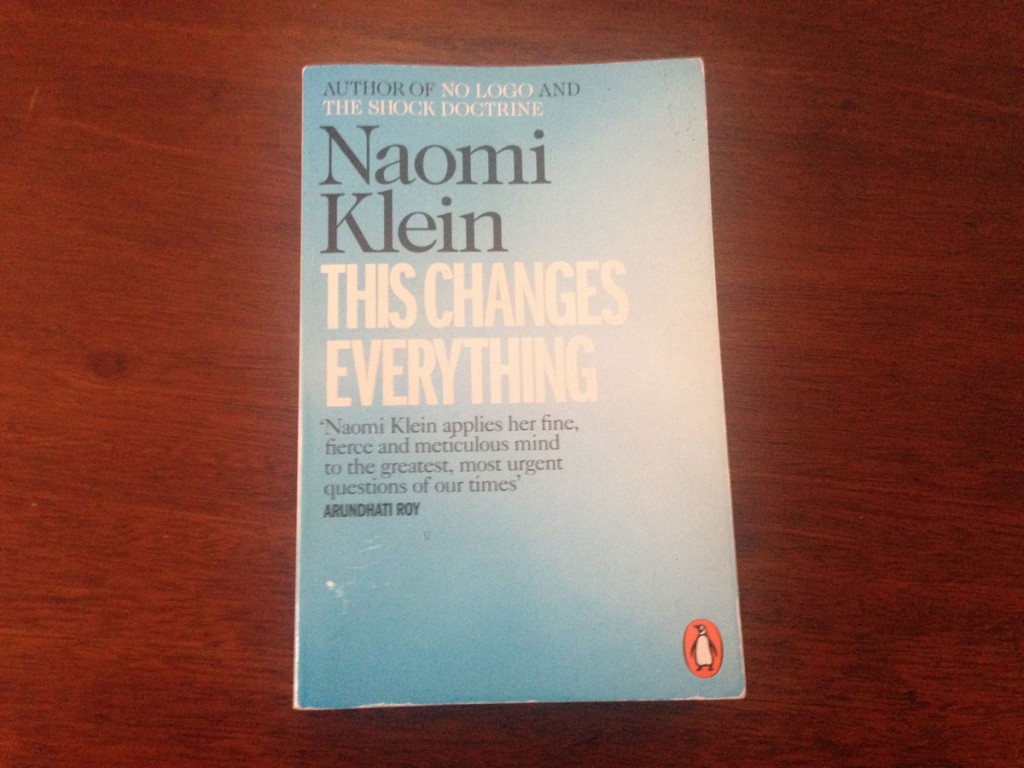 2. The Pillars of the Earth by Ken Follett
Medieval tales are inevitably full of drama, blood thirst and romance. The Pillars of the Earth offers all of these. What is does not offer is a single likeable character. Protagonist or antagonist, they are all irksome and offensive: the women, superficial, stubborn nags; the men, one-dimensional morons driven by nothing other than power and lust. The only character that piqued any interest was Brother Remigius, who is mentioned more than featured. Further frustrating my willpower not to throw the book across the room was the infuriating plot, which never ever wavers from its monotonous AB, AB, AB structure – something goes wrong, something goes right, something goes wrong, something goes right, and so on until the very last page.
Excessive pride is a familiar sin, but a man may just as easily frustrate the will of God through excessive humility.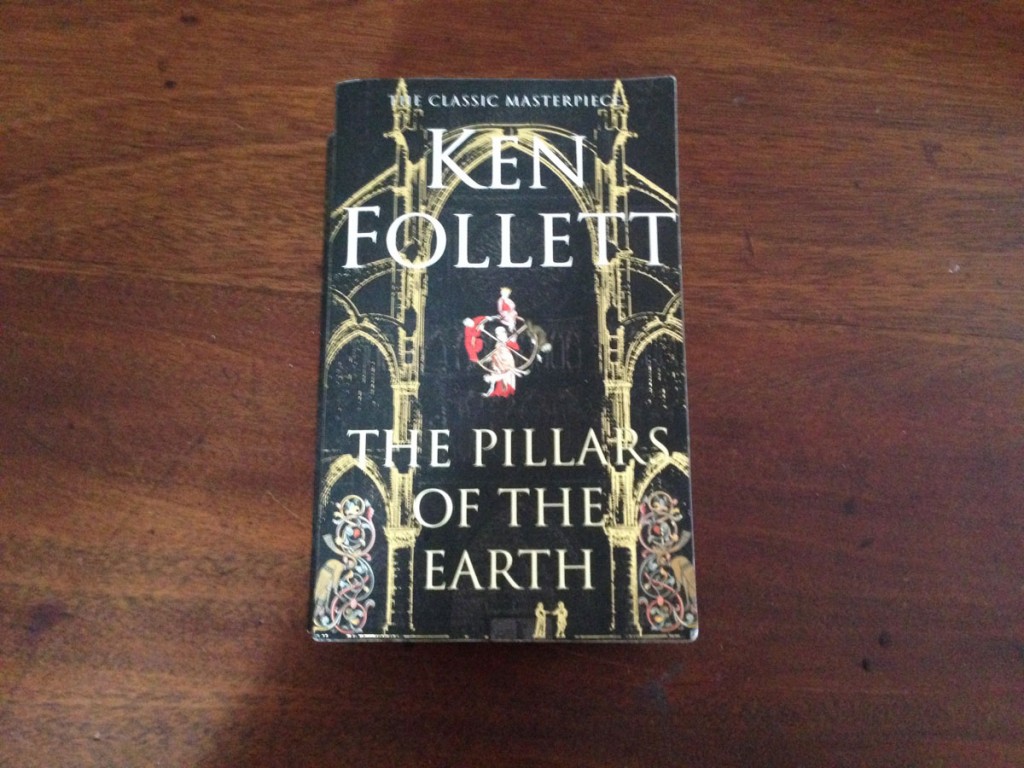 The Elegance of the Hedgehog by Muriel Barbery
Translated from the French, the story features a suicidal character amongst its couple of protagonists. Oddly, I had just finished A Long Way Down by Nick Hornby, which featured several suicidal characters; so it was weird to inadvertently come across the topic twice in a row. The two main characters in Barbery's book are a large part of its charm and honesty, supported by a host of others that enrich, enliven and infuriate their world. Thematically strong, structurally simple, the author's style makes the book worthy of the abstract noun in its tittle.
Language is a bountiful gift and its usage, an elaboration of community and society, is a sacred work. Language and usage evolve over time: elements change, are forgotten or reborn, and while there are instances where transgression can become the source of an even greater wealth, this does not alter the fact that to be entitled to the liberties of playfulness or enlightened misuse of language, one must first and foremost have sworn one's total allegiance.