It's been a strange year for the movies, to say the least. The last movie I watched at the cinema was Moffie. After lockdown eased and studios were allowed to hold screenings again, I watched Mulan. But it was in a screening room with a handful of journalists and no popcorn, so hardly the experience I know and love so well. As such, my top ten list of 2020 consists of a handful of movies I managed to watch at the cinema, but most of them are old movies I watched on various streaming platforms because…Covid.
1917 (2019)
This qualifies as a 2019 movie, but I watched it this year. It was also a contender at various awards ceremonies for 2020. Much was made of its one-shot nature (I wrote about it here), and while it's certainly not the first movie to try this, it does it incredibly well. Given how obsessed we are with using our phones to record an endless stream of movements, the technique was even more apt, giving this more than 100-year-old story a contemporary feel. It completely immerses you in the mission of its two main characters, superbly portrayed by George MacKay and Dean-Charles Chapman.
The Babysitter: Killer Queen (2020)
Most people would recoil in horror at this movie being on any list, but I found it incredibly entertaining. I watched this sequel in October (it's also one of the rare new releases on this list), as part of my scary movies, shows, and books binge for the month of Halloween. It's gory and funny and ridiculous and paired well with the third season of Ash vs Evil Dead, which I watched around the same time.
First Reformed (2017)
Not only does this movie make my top ten list for the year, but my top ten list of all time. I've wanted to watch it for the longest time, and since I was about to start watching The Good Lord Bird, it prompted me to watch this. The connection? Ethan Hawke stars in both. As the main character, and appearing in almost every scene, Hawke drives First Reformed with a quiet yet impassioned intensity in what is possibly one of his best performances ever. Beautifully written and directed by Paul Schrader, the film's philosophical contemplations and environmental themes resonated deeply. And the way its shot is so moving and beautiful and unforgettable, making it a movie that will stay with me for a long time.
First Reformed is EVERYTHING! Can't believe I've only watched it now. Best movie I've watched in a long time. pic.twitter.com/3WYcYxbKx1

— Claudia Hauter (@ClaudiaHauter) October 17, 2020
Little Women (2019)
Like 1917, this is a 2019 movie I watched this year and was also up for 2020 awards. Funnily enough, I've actually never read the novel by Louisa May Alcott, but thanks to an abridged children's version and the '90s movie I was very familiar with the story and keen to see this new iteration. It's also directed by Greta Gerwig and I adored her previous directorial feature, Lady Bird. Her leading lady from the latter, Saoirse Ronan, is front and centre again, this time as the irrepressible Jo. The rest of the cast is just as glorious, particularly Florence Pugh, Timothée Chalamet, and Emma Watson. The costumes are also absolutely gorgeous and I loved the way the movie was framed by Jo's writing.
Mary and the Witch's Flower (2017)
Loving all things witchy, I've long wanted to watch this adaptation of Mary Stewart's The Little Broomstick. Gorgeously animated and filled from brim to broom with charm and whimsy, it delivers all the usual brilliance and enchantment we've come to expect from Japanese animation.
Moffie (2019)
This movie will always be memorable, because I attended the premiere, in which there was hugging, finger foods, and hands on banisters. Less than three weeks later, level five lockdown was announced in South Africa due to Covid-19. That's not why the film makes the list, of course. Moffie is a powerful story about two young men who find love while drafted in the South African military during Apartheid. It grapples with tough themes but handles them with poignancy, packing an emotional punch through incredible performances, gorgeous cinematography, and a stunning score.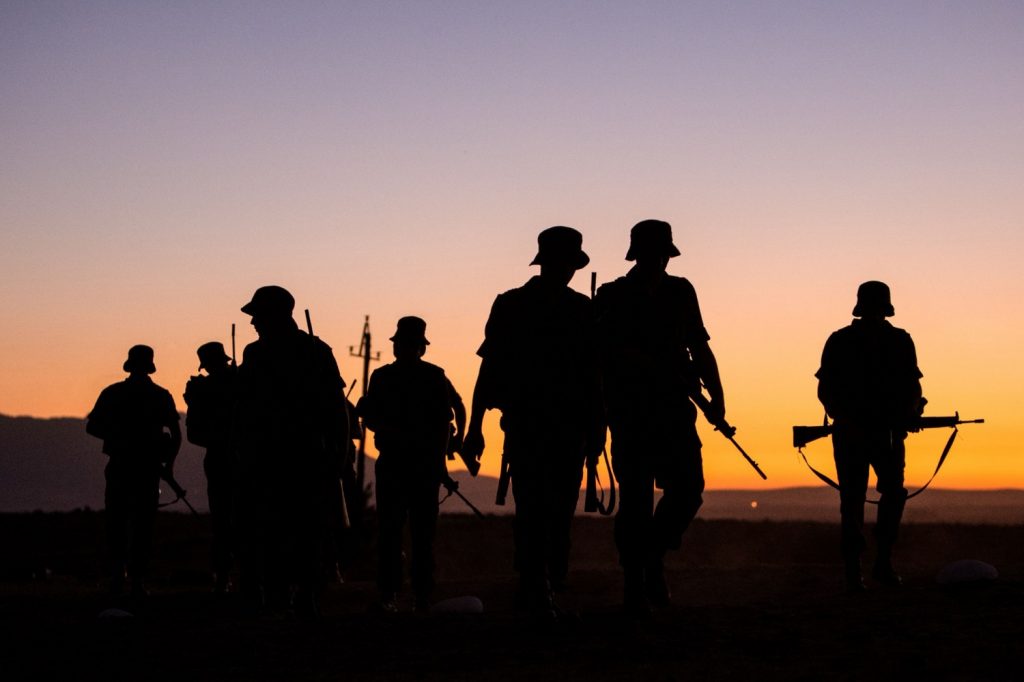 My Neighbor Totoro (1988)
This is by far the oldest movie on the list and has been on my must-watch list since I worked at a video store in the early noughties. It was a popular rental back then, so when Netflix released a whole slew of Japanese animated films (including this one), I jumped right on it. Like Mary and the Witch's Flower, it's sweet, whimsical, gorgeously animated, and filled with irrepressible charm.
Parasite (2019)
Another 2020 awards winner, but released in 2019. This was actually re-released in South Africa upon winning Best Picture at the Oscars. Since I'd missed the screening and didn't get to see it the first time round, I made sure not to miss it now I had a second chance. Parasite is funny and original and smart, and I'm really glad it walked away with such big-ticket Oscars. It's just a pity none of the cast received any nominations.
The Raid (2011)
This movie blew my mind. The story's simple, the dialogue is sparse, but the fight sequences are OUT OF THIS WORLD. It's got a bit of a Dredd vibe to it, as all the action (based primarily on the Indonesian martial art Pencak Silat) is confined to a single high-rise building. I've written elsewhere that I love stories that are confined to a single setting, because it really challenges the creative team to think of different ways to keep the action fresh. In a world where every action scene has to top the last, has to be faster, more furious, bigger, grander, and crazier, it's amazing to watch this movie do so much with so little.
Snowpiercer (2013)
Bong Joon-ho directed this excellent post-apocalyptic sci-fi starring Chris Evans. It's also the director's second appearance on this list, as he's the Oscar-winning man behind Parasite. Before both of these, I'd watched his monster movie The Host, which I thoroughly enjoyed as well. This man really knows how to expertly handle genre movies, seamlessly weaving in shrewd social commentary while he's at it. In fact, if you're going to watch any of his movies, I'd recommend a double bill with a Jordan Peele film. Both men really know how to deliver smart, meaningful entertainment at its best.
Special Mention: Contagion
This movie was released in 2011, but made a massive comeback this year because…Covid. The way this film mirrors what happened in 2020 is eerie upon initial reflection. But when you think about it a little more, watching Contagion now speaks to how willfully greedy, selfish, and ignorant the human race is. Pandemics and viruses are nothing new. And this movie stands as proof that we should have been better prepared. When the last human is snuffed out thanks to environmental catastrophe or whatever other self-made disaster hits first, a screenwriter or sci-fi writer from up high is going to nod knowingly and say, "Told you so".
And with that happy note, here's to 2021 and hopefully returning to the movies more regularly.