Inspired by the book: Silent on the Moor by Deanna Raybourn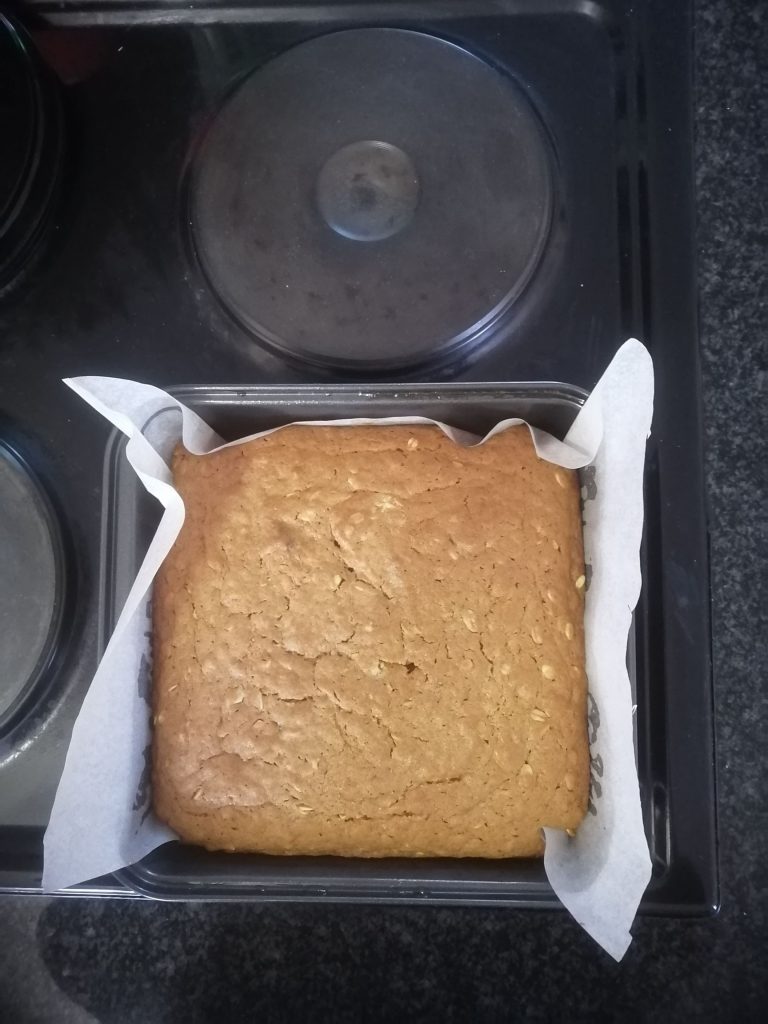 She reached out and helped herself to a third slice of parkin.
Silent on the Moor is the third book in a series about sleuthing protagonist Lady Julia Grey. I expected this to be a cosy mystery, but it turned out to be more of a Gothic romance mystery mashup. I was disappointed with this book since it was not quite the cosy I expected yet it was much too mushy to be properly Gothic.
The author spends way too much time telling instead of showing, particularly when it comes to the mystery's climax, and there isn't really a murder to investigate. However, with the tale set on the bleak Yorkshire moors, dark and forbidding mansion firmly in place, the author creates a great sense of atmosphere. And what better way to banish the bad weather than with a good, hot tea served with delicious tea-time treats.
Homage is paid to the setting with mentions of parkins, beef tea, and a hearty English breakfast, so I decided to attempt parkins, which I'd never heard of before. It is a Yorkshire form of gingerbread made with oatmeal and black treacle. Here is the recipe I adapted from BBC goodfood – specifically when it comes to the treacle. Although I have found treacle in South Africa before, it is very English and not very common in shops here.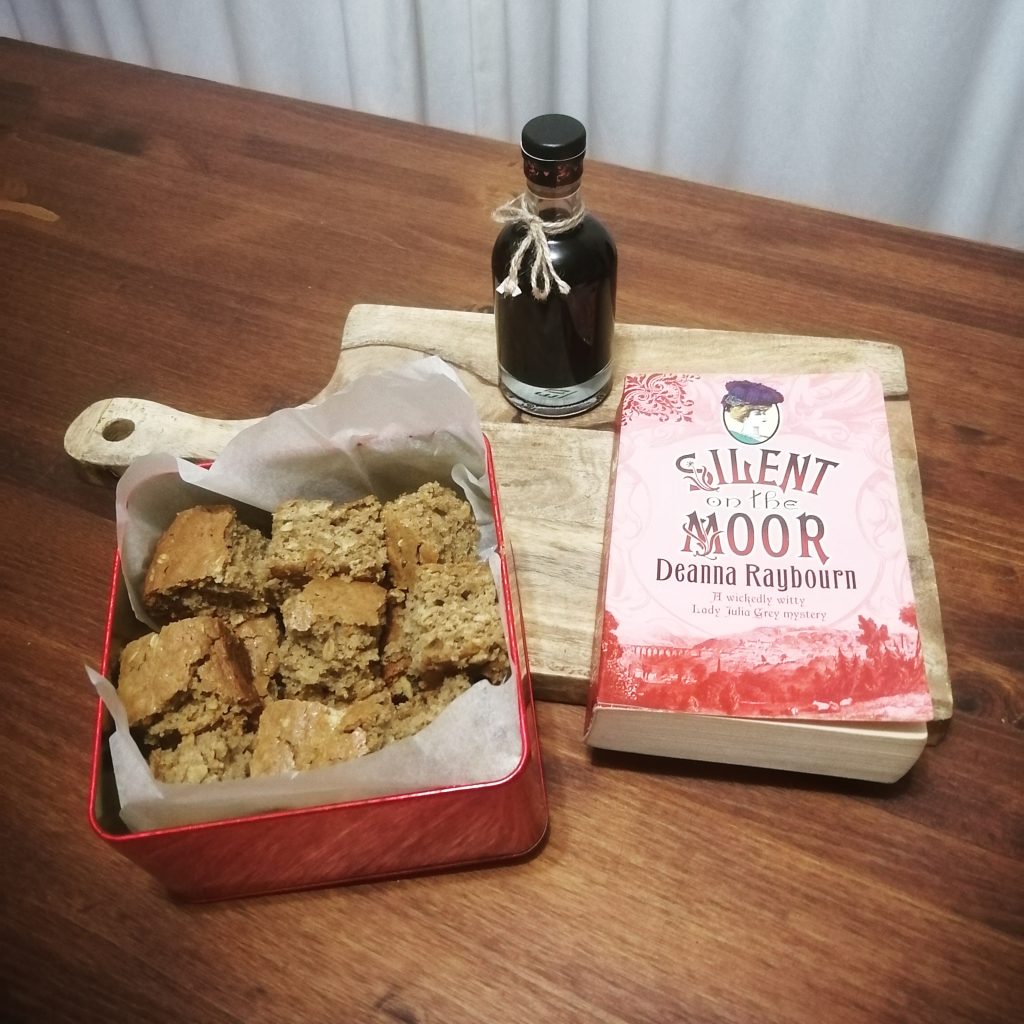 Ingredients
200g butter, extra for greasing pan
1 extra-large egg
4 tbsp milk
200g golden syrup
85g treacle or molasses*
100g oats**
240g all-purpose flour
1 tsp baking powder
1 tbsp ground ginger
1 tsp ground allspice
Method
Heat the oven to 160°C. Grease a 22cm square cake tin with butter and line with baking parchment.
Beat the egg and milk together with a fork.
Melt the syrup, molasses/treacle, sugar, and butter together in a pot until the sugar dissolves.
Remove from heat.
Mix the oats, flour, baking powder, ginger, and allspice and combine with the syrup mixture, followed by the egg and milk.
Pour the mixture into the tin and bake for 50 minutes.
Remove from the oven and insert a knife into the cake. If it comes away clean, it's ready.
Cool in the tin.
Remove the cake with the parchment in place and slice into squares.
Pack into a container with the parchment and store for three days (or up to two weeks) so that it can become soft and sticky.
*Most recipes call for treacle, but I couldn't find any so I settled for molasses as a substitute.
**Most recipes call for medium oatmeal, which is steel-cut oats, but I used rolled oats.